Career Advancement Employment Services Inc.
URL: careeradvancement.on.ca
Location: Ontario, Canada
Category: Employment Agency
CAES is a privately owned executive search firm. CAES is in the business of matching its stable of North American and international corporations with experienced professionals. Its old web site was attracting the wrong kind of traffic. The wrong kind of traffic in executive search means a resume from an unqualified candidate. More unqualified candidates means CAES staff members have to waste time in searching a growing slush pile.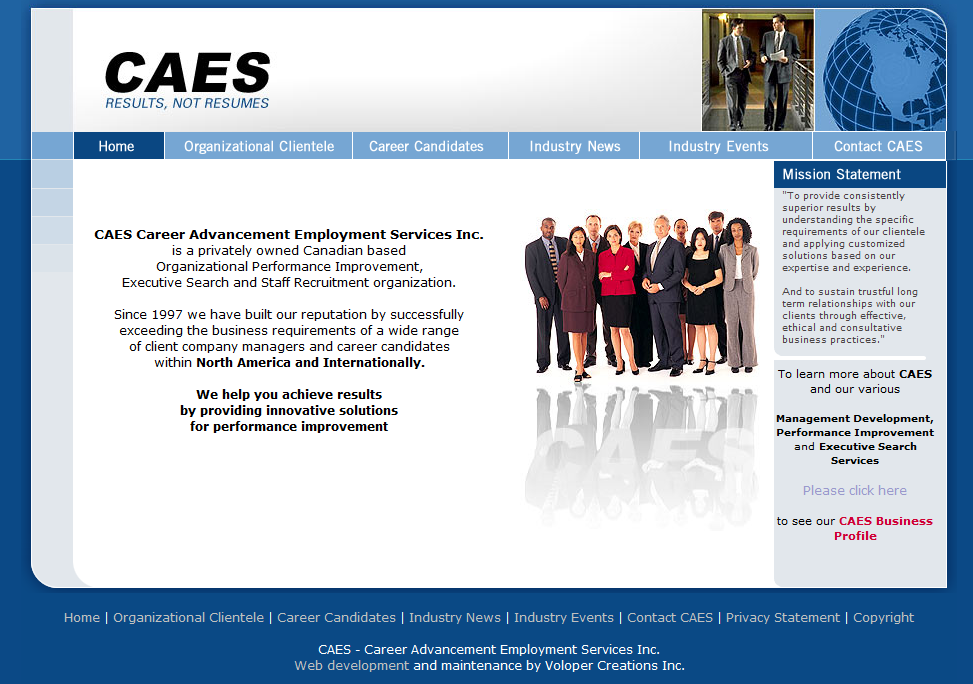 "The Voloper team has done an exceptional job in handling all of our company website requirements. Our website consistently operates smoothly and is achieving the results that we expect."
— Jim Gilchrist, President
Voloper's Role
Voloper redesigned the site to make it clear CAES was not a general placement firm: it was only placing candidates at the top of the corporate food chain. Voloper optimized its heading and body text key terms to ensure popular search engines would properly crawl and categorize it.
Voloper also improved the site's "stickiness" by adding in our Dynamic Calendar, News Manager, and Link Manager modules. The modules added not only increased interactivity but positioned the site as an information resource for companies and individuals.
Voloper transformed what was otherwise an email drop-box for resumes to an effective, interactive web presence.
TradeBank Canada
URL: tradefirst.ca
Location: Ontario, Canada
Category: Barter Exchange Company
Services Rendered: Website Design, Website Development and Hosting, Secure Client Login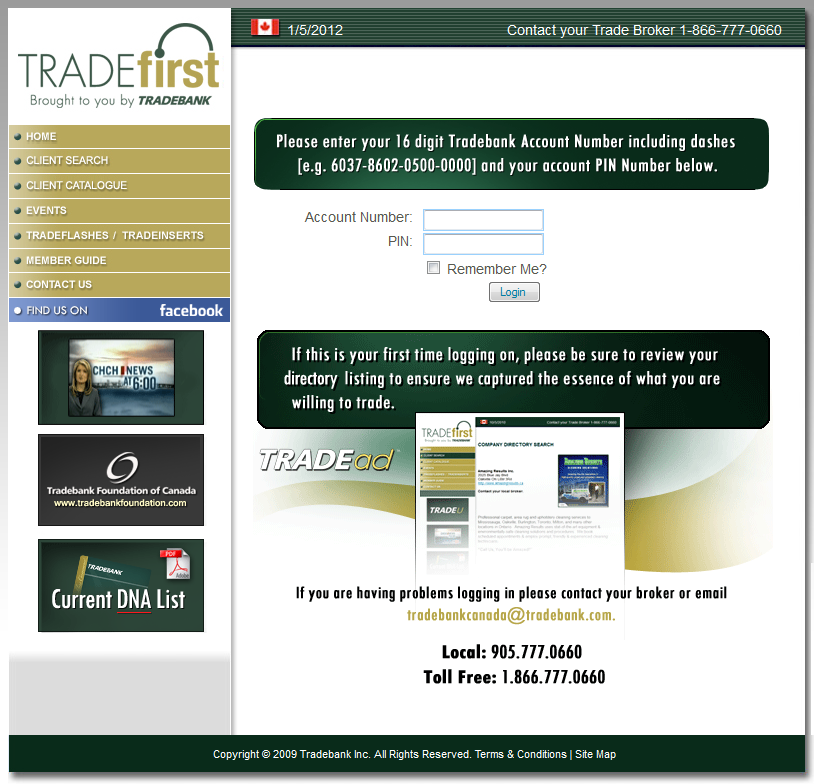 TradeBank is a company that mediates business-to-business barter. Voloper created and designed a highly secure site that allows TradeBank to add members to a directory of barter exchange companies and allows registered members to search for companies within the network. Tradebank also hosts its TradeFirst service on Voloper's secure hosting facility.
IODE Canada
URL: iode.ca
Location: Ontario, Canada
Category: National Women's Charitable Organization
Services Rendered: Website Design and Development, Website Accessibility, Maintenance and Hosting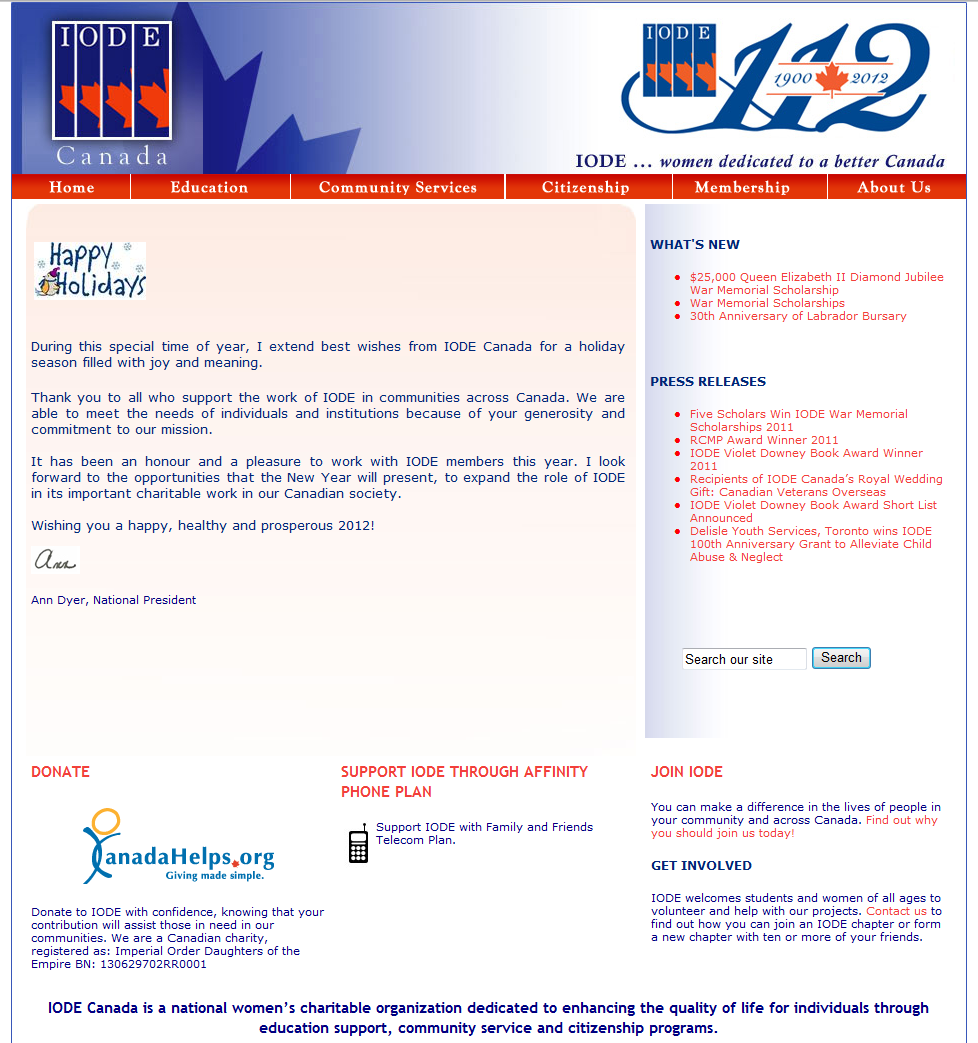 IODE Canada is a federally chartered not-for-profit women's charitable organization whose goal is to increase literacy and quality of life. IODE has a history going back more than a century to when it was founded in 1900. Voloper created and hosts a web site for both IODE members and non-members. Voloper provided a clean design and an easy-to-use administrative backend that allows IODE officers to organize their organization's information and photos.