Voloper Site Spotlight: ANE Designs (personalized-engraved-gifts.com)
Voloper is your development partner, capable of handling large and complex projects. A great example is this site for Personalized Engraved Gifts, by ANE Designs. ANE Designs specializes in crystal and glass engraving, and can engrave practically any type of design/logo on any type of glassware, crystal, marble or wood.

The May 2002 launch of personalized-engraved-gifts.com marked the first of over a thousand Voloper VGM-based websites, launched globally. ANE has enjoyed twelve years of successful online business. This success led to a decision to give the site a new, fresh look, using the latest VGM technology and many visual and functional enhancements. We are happy to have been chosen to develop the latest version of this online experience.
The site's developer, Xcellimark, partnered with Voloper to deliver a site that is as fast, fresh and appealing on the front end as it is developmentally complex. In addition to the VGM, ANE Designs uses the Voloper PhotoSweet module, and incorporates custom Voloper programming to present special engraving choices in the product purchase section of the site.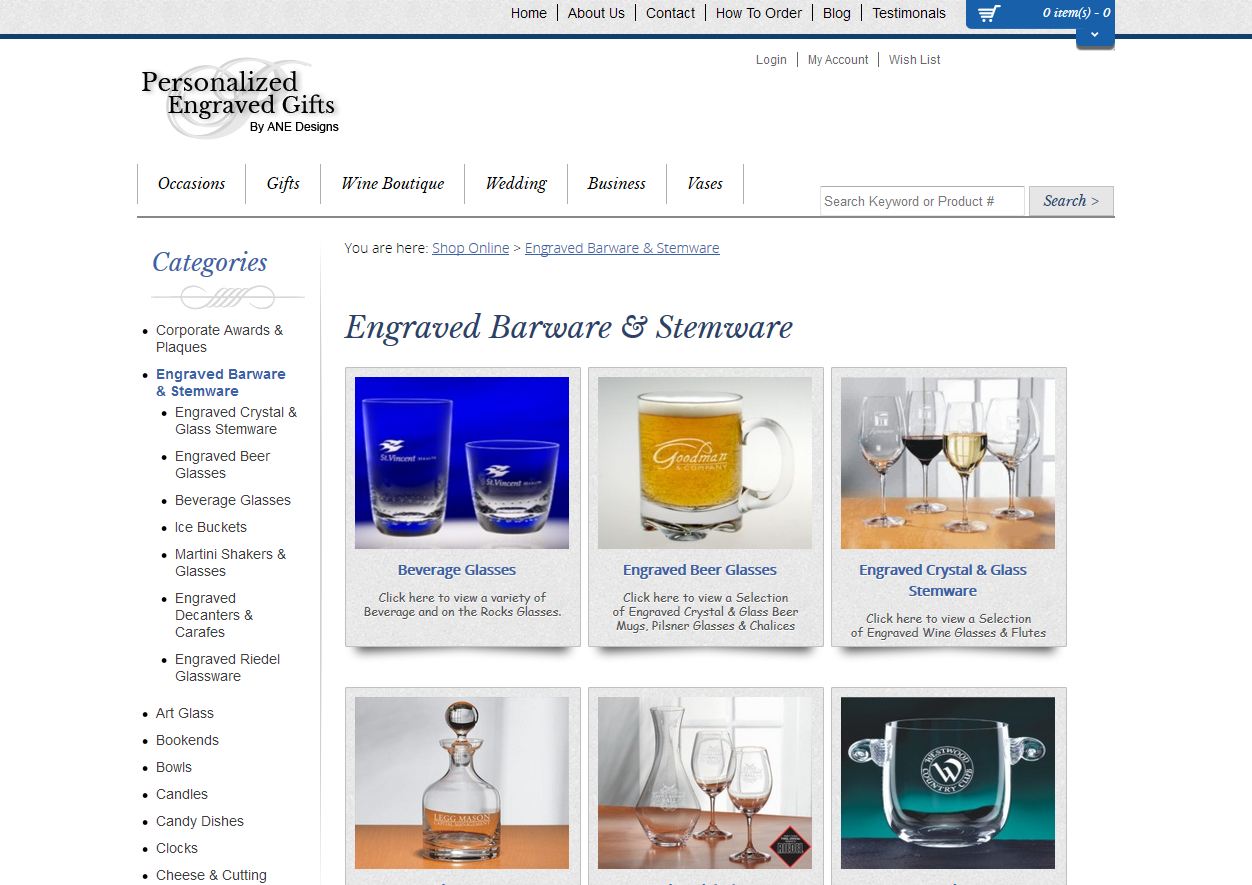 A top level VGM Product category page.
Changes to the XML site map
All new OpenSites projects will now include SEO tracking of e-commerce Product and Category pages. This has been integrated into the standard XML site map used for regular site content pages. The change will be standard for all new projects which incorporate either the Shopping Cart or the Voloper VGM, effective as of this notice. Any existing sites which currently use one of those modules can have this addition for a nominal charge, effective Monday, March 10. Please use the normal Voloper support ticket channels to enquire.